Our Story
For over 25 years, Tampico customers have been served irresistible products chock-full of smiles
Need a smile?
Click or drag me!
Scroll down for more content
Content Scroll to Link
Interested in purchasing Tampico? Find a location nearest you with our product locator map.
Irresistible blends
served worldwide
When you pour Tampico, its distinctive color extends beyond the glass; it colors your world. A world where you can see the potential for adventure even in the most mundane places.
With just a sip, you are transported to a frutopia filled to the brim with a mesmerizing medley of fruit flavors that leave your taste buds tickled and laughing for more. You wonder at how these unique flavors come together in one power-packed punch. Tampico's irresistible taste refreshes your zest for life and challenges you to live boldly. To the last drop, you savor the flavor, color, and joy Tampico adds to your life. With Tampico, every moment starts with a sip and ends with a smile.
We at Tampico are constantly striving to create moments of joy for our consumers through our products. With a dedicated and inquisitive team behind everything we do, we are always improving. From our first flavor in 1989 to 13 flavors today, we are imagining more irresistible flavor blends for every taste occasion. From first launching in the United States to now having a presence in more than 50 countries, we are imagining a more colorful world for everyone bold enough to explore it. From juice drinks to expanding into new categories like gelatin, freezer pops, and ice cream, we are imagining more joy-filled moments spent with family and friends.

We can only imagine what the future holds, but we know it will be irresistible.
Tampico Fruit Punches
Discover Flavors of Fun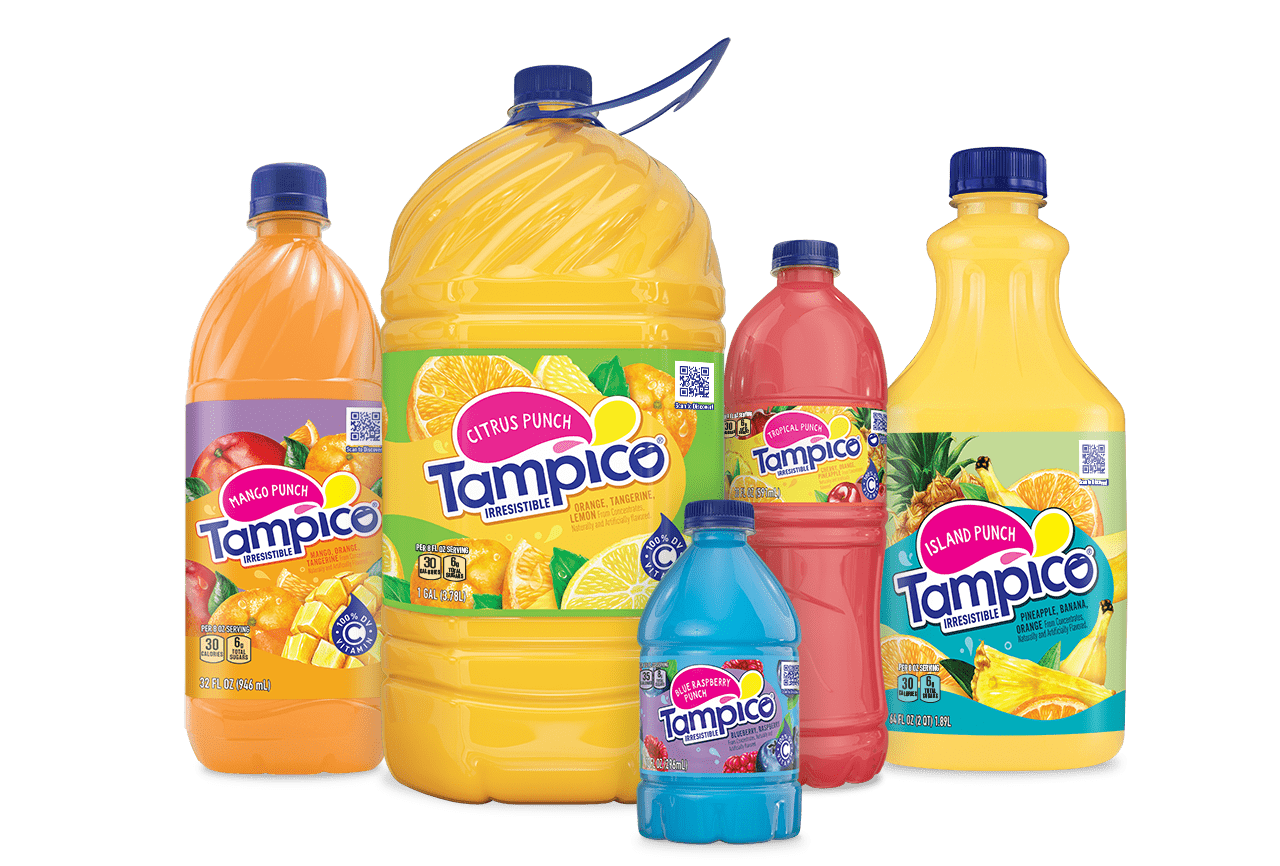 Tampico Iced Tea
Simply Irresistible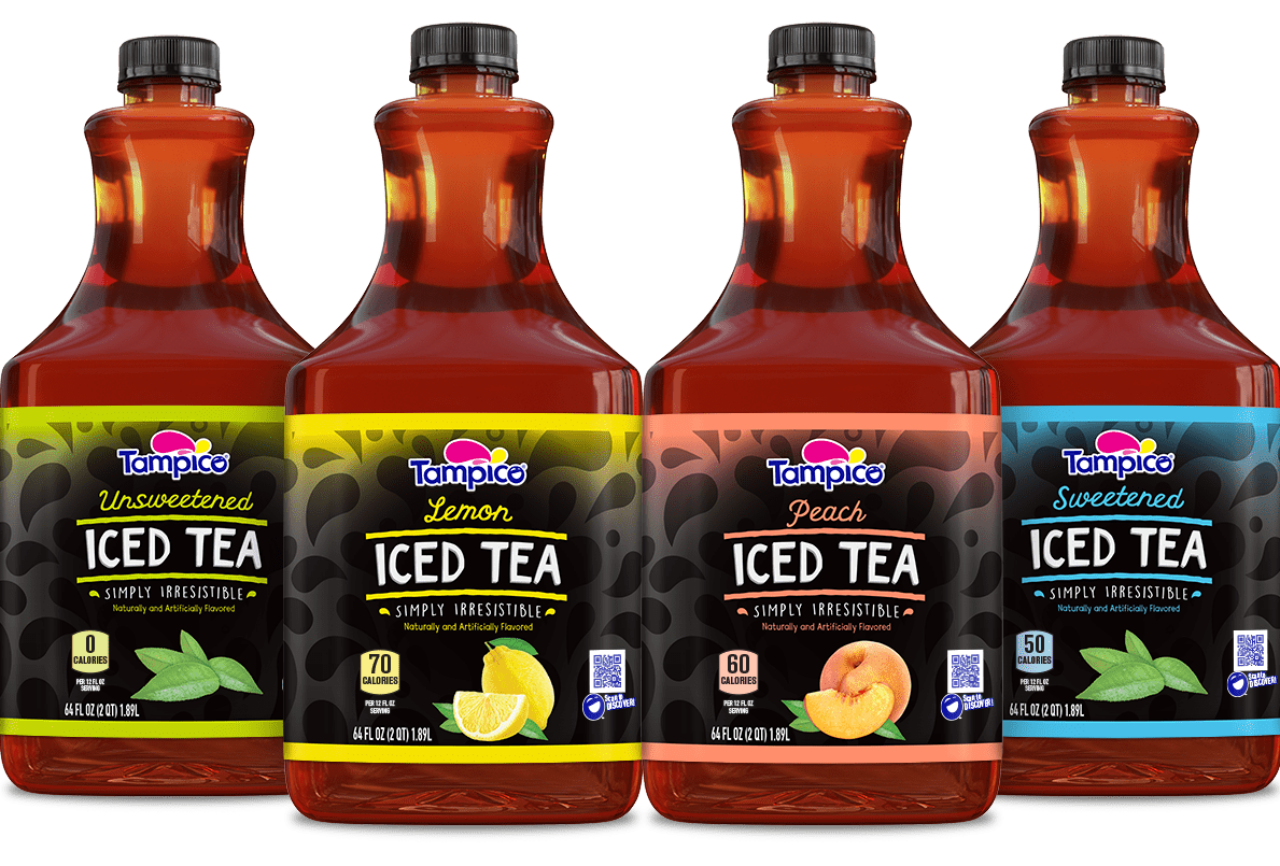 Tampico Novelties
Cool, Sweet Treats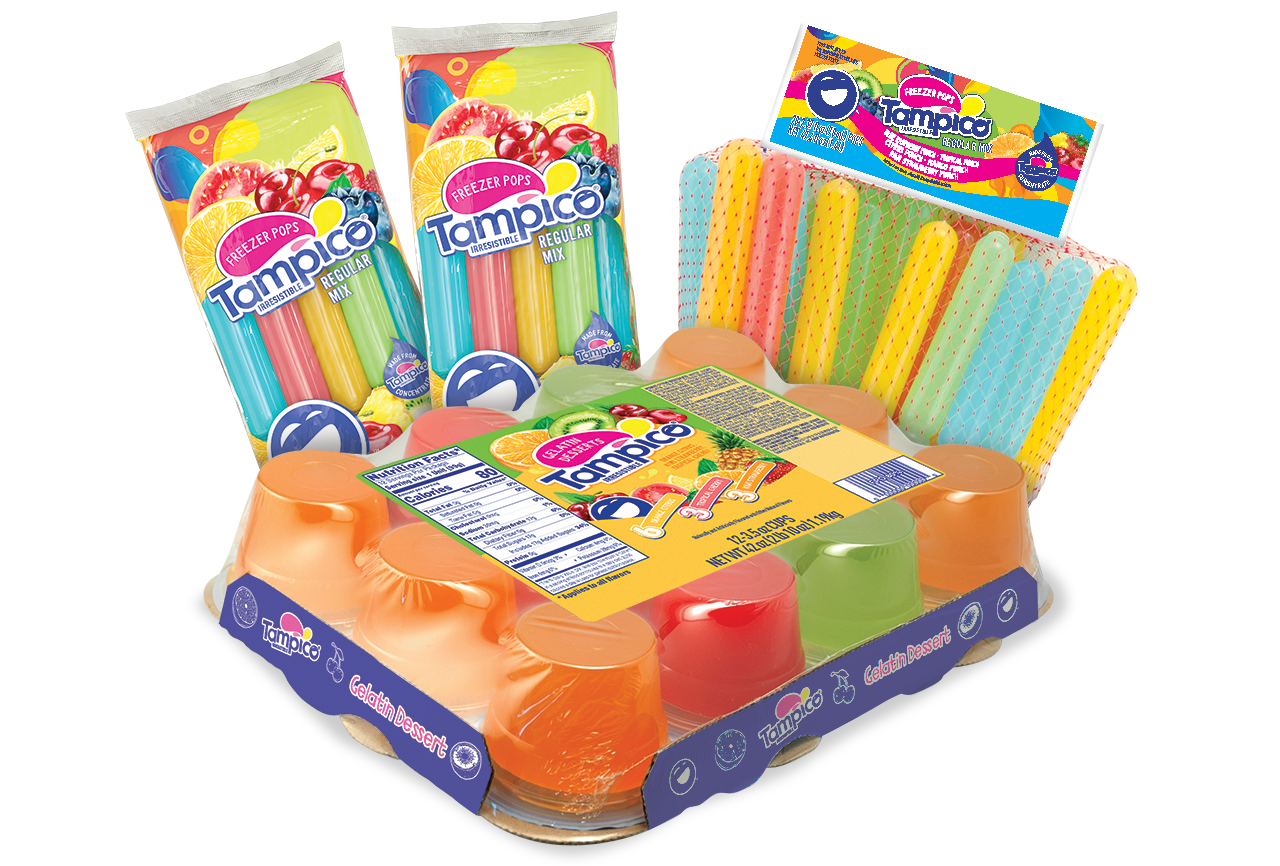 Tampico Paired Up
Good Decisions Made Easy
Tampico Zero
All the Flavor, Zero Sugar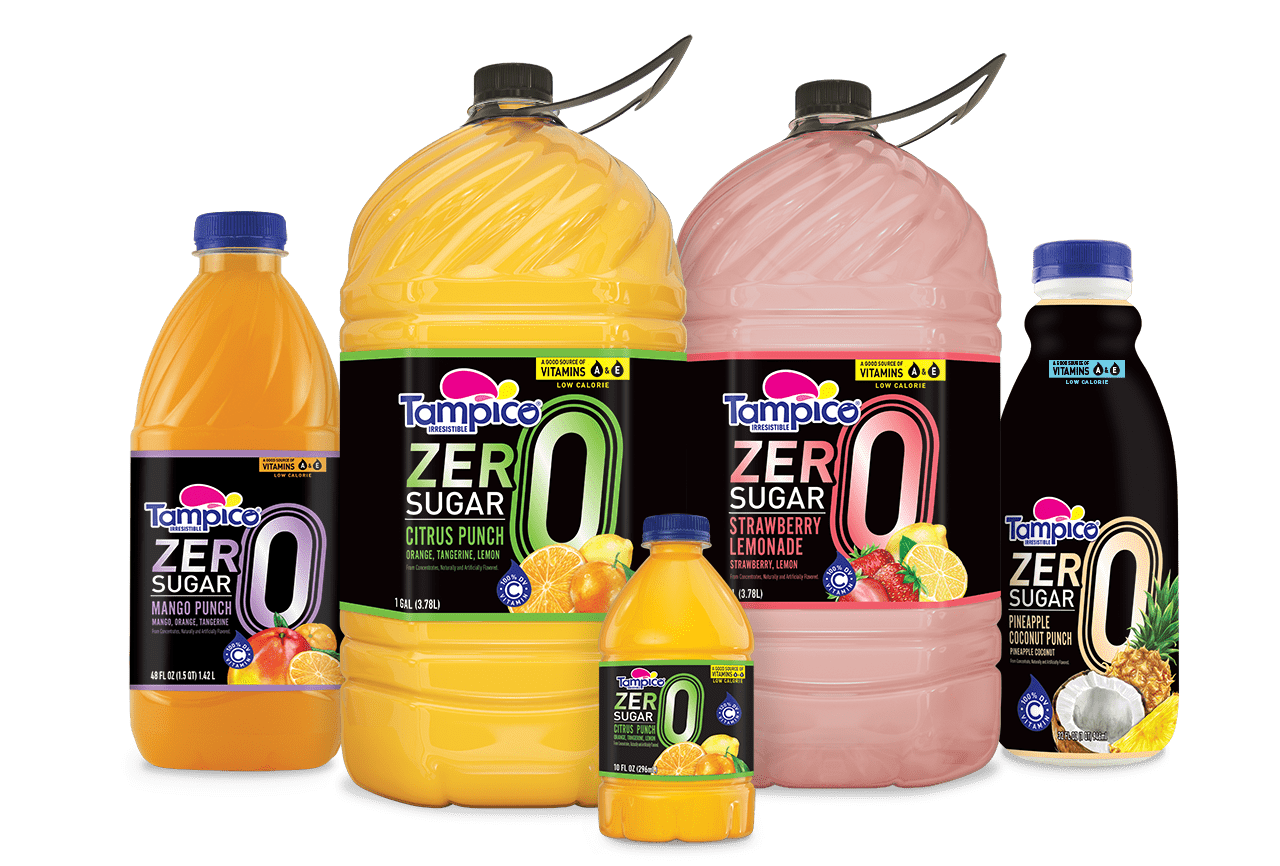 Tampico's Extraordinary History
Dedicated to Serving smiles in every Irresistible blend for the last 25 years
Hard Punch Introduced

Introducing Tampico Hard Punch! Serving a fiesta of flavor with 8% ABV. Available in two bold flavors, Citrus and Island

Now Serving Smiles

Tampico is Now Serving Smiles! We could all use a little positivity, and that positivity comes from sharing moments and Tampico with family and friends. There's joy in every sip! How do you smile?

Tampico Bottling Company

Tampico Bottling Company (TBOT) established in 2021. Tampico purchases bottling facility in Texas to enhance production and packaging capabilities

Tampico Paired Up Introduced

Tampico Paired Up has all the good stuff and no nonsense. In every glass, you'll find a combined serving of fruits and veggies plus vitamins A, C & E. On top of all that, Paired Up has no added sugar or artificial preservatives, colors, flavors or sweeteners. With three delicious fruit-veggie combinations, Tampico Paired Up is a good decision made easy.

Tampico Zero Launches

Tampico Zero is the fruit punch you know and love, but now with zero sugar! Fortified with vitamins A, C & E and low in calories, Tampico Zero has the perfect balance of enjoyment and health. Later sugar, hello irresistible!

Tampico Iced Tea Launches

Tampico Iced tea is the perfect combination of real tea extract and scrumptious flavors. The result is a delicious, refreshing beverage with a light, crisp taste your whole family will enjoy. Available in a number of irresistible flavors.

Introducing Flavors of Fun

Tampico invited consumers to discover flavors of fun with our brand-new look on packaging, social media, and out in the world.

Color Your World

On May 5th, 2016 Tampico Beverages kicks off Color Your World, an interactive campaign created to inspire Tampico lovers everywhere. We invite you to think outside the box. But you don't have to do it alone. Fuel your fun with Tampico and explore what it truly means to Color Your World.

#choosecolor

The Tampico brand DNA is rooted in bright, vibrant color. The natural extension of this is to encourage you to live in a colorful, Tampico lifestyle. Living colorfully is acting on impulse, giving in to those irresistible moments and living life to its fullest, most colorful potential.

A New Digital World

A new, mobile-friendly, website is launched to help users stay up to date with the latest events, new flavors or products and learn about promotional giveaways

New Flavors Alert

Tampico continues flavor expansion and alternate size offerings

New Bottle, Same Taste

Tampico and Pepsi Bottling Company introduce 20oz "On the Go" serving size

Houchens Industries Buys Tampico

AEA, LLC, sells Tampico to Houchens Industries

Fresh New Look

Tampico redesigns it brand, introduces its current packaging

Making It Official

Tampico Beverages, Inc. becomes official name

International Reach Continues to Grow

Servicios Alimenticios Tampico, SA formed giving Tampico its own internal sales staff in Mexico and Nidala da Amazonia, Ltda formed giving Tampico its own internal sales staff and manufacturing facility in Brazil

U.S. Sales team Created

Tampico USA Sales formed, giving the company its own internal sales staff

New Year, New Owners

Boden family sells Tampico to New York City-based AEA, LLC.

New Flavors Alert

Tampico expands flavor portfolio and achieves market leader position

Alone On Top

Tampico Citrus Punch achieves market leader position

New Look, Same Great Taste

Tampico undergoes the second brand redesign

A Fresh New Look

Tampico undergoes first brand redesign

Finding Our Home

Tampico moves its operations to its present location.

Tampico Branches Out

First concentrate sale is made to Houston Dairy in Houston, Texas. Additionally, the first international concentrate sale is made to Pasteurizadora Jersey in Tijuana, Mexico

How it All Started

The Boden family founds Marbo, Inc in Chicago, IL. Introduces its first punch, Citrus
Blending BackgroundS And Success at Tampico
Tampico is committed to being a diverse and innovative team focused on creating and delivering high-quality delicious products for customers around the world. Led by integrity and respect, we will grow the brand by exceeding consumer expectations and building mutually successful partnerships in a changing global environment.
Are you interested in joining the best and the brightest team in the beverage industry? View career opportunities and take the first step toward entering the irresistible world of Tampico!
Providing Smiles Where Needed
The Tampico Foundation is a not-for-profit organization established in 2012 for the purpose of supporting families and children in need in the communities in which we work and live. The foundation provides charitable contributions to eligible organizations and individuals that are committed to supporting programs in under-served communities in the U.S. and around the globe.
Montefiore Medical Center
Location: New York City, NY • Activity: COVID Relief
Gap Community Food Distribution
Location: Chicago, IL • Activity: Community Service
Food Drive
Location: Lynwood, CA • Activity: Community Service
Chicago Schools Care Packs
Location: Chicago, IL • Activity: Community Service
Give Kids The World Village
Location: Orlando, FL • Activity: Volunteer Days
BreakThrough
Location: Chicago, IL • Activity: Community Service
Tampico Foundation Gala
Location: Chicago, IL • Activity: Annual Foundation Gala
Caldwell Elementary Community Service
Location: Nashville. TN • Activity: Beautify the school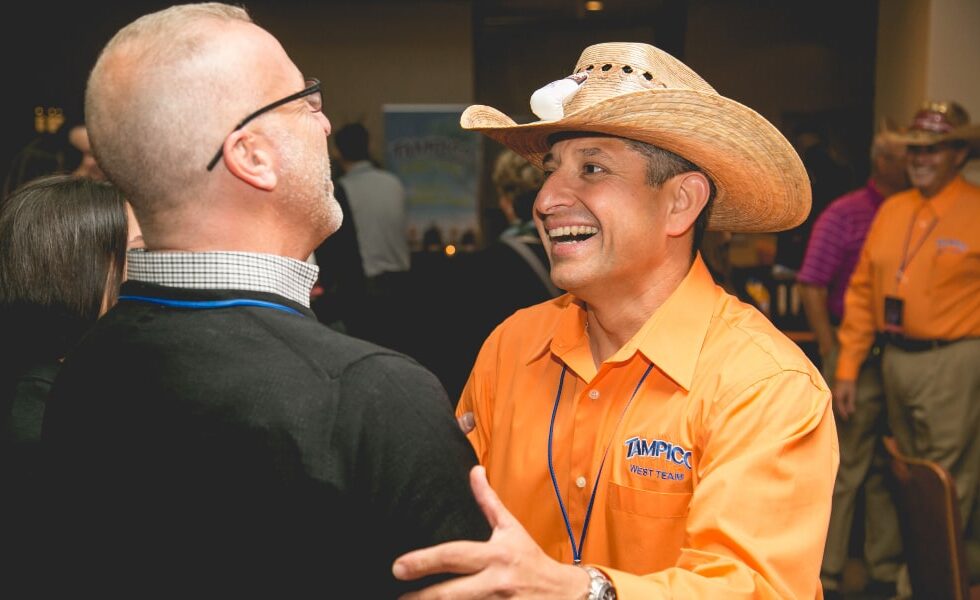 2014 Sales Meeting
Location: Nashville, TN • Activity: Community Service and General Meeting
2013 Sales Meeting
Location: San Diego • Activity: Community Service and General Meeting
Habitat for Humanity
Location: Miami, FL • Activity: Habitat Landings Volunteer Day
Food Depository Service
Location: Greater Chicago Depository, Chicago, IL • Activity: Sorting food for homeless shelters
Show Us Your Smile! #HOWDOYOUSMILE?